Mary Flanigen Smith, CPA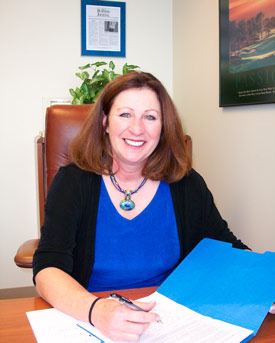 Mary Flanigen Smith, CPA established her firm in 1986 and has been providing personalized services to individuals and service oriented small businesses in the areas of business consulting, accounting, income tax planning and compliance and estate planning. Mary is a member of the Quickbooks Professional Advisors and consults and assists in the day-to-day accounting for businesses of various sizes and markets.
Mary's previous experience includes 5 years with the Internal Revenue Service in the Ogden Service Center and in the Denver District Examination Division and eight years of public accounting work prior to starting her own firm, including 3 ½ years with Arthur Andersen & Co. in Denver.
She is a member of the American Institute of Certified Public Accountants, the Women's Estate Planning Council, as well as a past position as president and member of American Society of Women Accountants, and a past position as director and member of the Colorado Society of CPA's.
She is an avid golfer and member of the Fox Hollow Ladies Golf Club in Lakewood.