The Dynimus Professional Fit Program is...
The first of its kind in the Career Development industry because, like all the Dynimus programs, it is built on the foundation of the Dynimus Discovery Program.
The Dynimus Discovery Program is a unique methodology that allows us to identify and combine an individual's strengths, ideal environment, interests, passions and desired lifestyle into a very specific and focused career direction.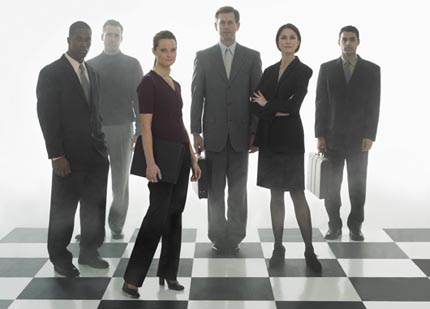 Armed with this knowledge we are able to develop and administer a very focused and strategic plan of action that will not only help you select an individual but the right individual.
The Dynimus Professional Fit program is applicable to all levels of employee, from Entry Level to Executive, with the nature and extent of the overall profile adjusted accordingly to each level.
The Dynimus Professional Fit Program helps business of all sizes identify, select and retain the right employees. We call it a risk management program - our clients call it good business.
The result of our Discovery Program is a Professional Profile of an employee or potential employee that:
Identifies the individual's work environment, leadership style and communication style.

Identifies the individual's innate strengths; that when allowed to do, will keep them highly energized and engaged.

Identifies the individual's work themes; Those areas of work that are of most interest and energizing to them.
Hiring managers utilize this program to validate the selection process. Our basic program can produce a Professional Profile and limited background check in 24 hours.
At Dynimus we pride ourselves on our ability to customize any of our programs to fit your unique business needs. Contact Us for program and pricing details.